The Vale of Rheidol Railway
Called Home The Dartmoor Tin Miner 1860-1940
Regular price
£16.00
£0.00
Tax included.
Called Home The Dartmoor Tin Miner 1860-1940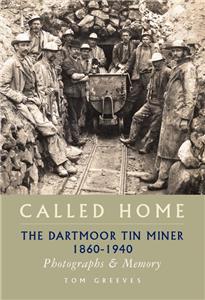 Click image to enlarge
This book is the product of two core elements – first, photographs taken between 1860 and 1940 of the last days of Dartmoor's high moorland tin industry and, secondly, recollection of those days from the people of Dartmoor themselves. Both components have been gathered by Tom Greeves since about 1970, involving countless conversations, correspondence and journeys, even to America. Three important mines are the focus of this book – Hexworthy, Vitifer and Golden Dagger. Unique images of people and machinery bring to life the sites that have now been reclaimed by the moor, and the voices of those once involved in Dartmoor's pre-eminent industry are heard again


The complete eBay Selling Solution.
---
More from this collection