The Vale of Rheidol Railway
Classic cars on show 3 DVD classic car Swindon show Fabulous Fords
Regular price
£12.00
£0.00
Tax included.
Classic cars on show 3 DVD classic car Swindon show Fabulous Fords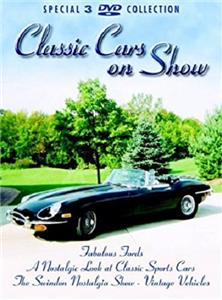 Click image to enlarge
DISC 1 CLASSIC SPORTS CARS On a sunny day there s nothing better than to put the roof down and get some wind in your hair. So join us on a special journey to rediscover those Classic Sports Cars. The famous MG s and some rare Austins, plus many more are featured in this open top motoring extravaganza. We meet the owners to find out the stories behind the vehicles and take a trip to Brooklands, the home of motor racing, to see some very rare models going flat out up the famous test hill. So foot to the boards and hang on for a ride back in time to see those Classic Sports Cars. DISC 2 FABULOUS FORDS From the 1930s to the 1970s Ford cars have been a familiar sight on our roads. Enthusiasts have collected and restored many models to show to the public at rallies all over the UK. We look at some of the best selling and much loved models over the years. The classic Consul, Anglia, Cortina, Zephyr, Zodiac; remember the boy racer s Ford Capri?! Reflect on some of the 1970s giants like the Ford Granada, the Escort RS and many more. There s plenty to see on this special look back at those Fabulous Fords. DISC 3 THE SWINDON NOSTALGIA SHOW Motoring enthusiasts from around the UK come to Swindon every summer. Some 3,000 exhibitors gather for one of the biggest trips back in time at a weekend of motoring nostalgia. Held at Wroughton airfield in Swindon, vintage and classic cars, buses, historic caravans and classic motor homes congregate for this massive event in the classic vehicle diary. Huge antique fairs, auto jumbles, a fairground and stalls keep everybody entertained. Enjoy this sample look at one of the best Nostalgia Shows in the land.


THE simple solution for eBay sellers.
---
More from this collection