The Vale of Rheidol Railway
Great Western Large Wheeled Outside Framed 4-4-0 Tender Locomotives Atbara city
Regular price
£25.00
£0.00
Tax included.
Great Western Large Wheeled Outside Framed 4-4-0 Tender Locomotives Atbara city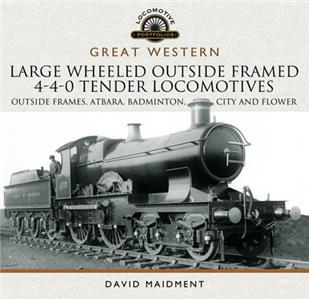 Click image to enlarge
This volume covers all the large wheeled outside frame classes, of 4-4-0 tender Locomotives, that once ran on the Great Western Railway.
The book has full details on each of the classes, with good quality pictures, diagrams name and number lists.
This work is also very useful to model makers, giving full details of mechanical and livery changes, that took place from the 1900s through to the early 1930s, when all except the preserved 3440, City of Truro, were withdrawn and scrapped.212 pages


The complete eBay Selling Solution.
---
More from this collection