The Vale of Rheidol Railway
Ifor Higgon's Cambrian Diary arthog Morfa Mawddach
Regular price
£10.00
£0.00
Tax included.
Ifor Higgon's Cambrian Diary arthog Morfa Mawddach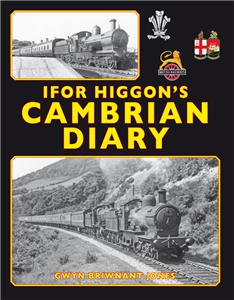 Click image to enlarge
Ifor Higgon was born in 1908 and lived for the greater part of his life in Arthog, Merioneth, within a stone's throw of Barmouth Junction station. He used the trains virtually on a daily basis from a young age and took a great interest in them. He also displayed a keen awareness in all that occurred around him but although he progressed well at school, it remains something of a mystery that his formal education did not extend beyond the secondary stage. From his early days he also developed a great affection for cycling, a pastime which gave him much pleasure over the years, as well as serving well his prime focus on the railway, as it enabled him to extend his area of interest. As a result, during the years between 1924 and 1967, he produced over 1,000 railway images, mostly featuring the Cambrian line in the area around his home but later extending further afield to Mid Wales and to some of the narrow gauge systems. This volume presents a small selection of some of Ifor's best work, by way of a tribute to a modest man who was a true railway enthusiast and talented photographer. 72pp softback


The complete eBay Selling Solution.
---
More from this collection