IP engineering
Ip engineering North Ings fuel bowser kit 32mm or 45mm needs assembly Garden
Regular price
£31.00
£0.00
Tax included.
Ip engineering North Ings fuel bowser kit 32mm or 45mm needs assembly Garden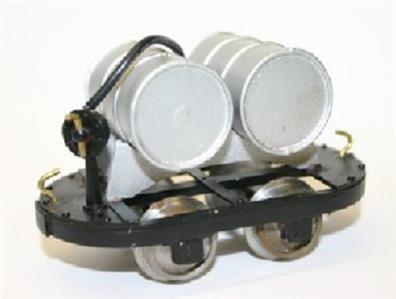 Click image to enlarge
When you want to re fuel are service your machinery this bowser is just what your railway needs. Constructed manly out of castings and brass which builds up to a very rugged yet embellished model. looks great behind any of our scale series locos. The kit includes every thing that you need other than hand tools paint, glue etc. Available in 32 mm gauge and insulated 45 mm gauge


The complete eBay Selling Solution.
---
More from this collection