The Vale of Rheidol Railway
Slate Quarries of Pembrokeshire
Regular price
£5.50
£0.00
Tax included.
Engineman's Grease Top Hat - Size 58cm (7 1/4 in.)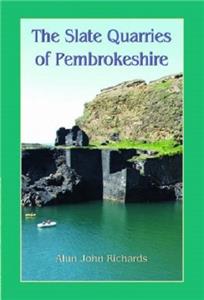 Click image to enlarge
The first published study of the history of slate quarrying in West Wales, describing almost 100 sites in Pembrokeshire, southern Cardiganshire and western Carmarthenshire. New edition.
Yr astudiaeth gyhoeddedig gyntaf o hanes chwareli llechi gorllewin Cymru, yn disgrifio bron i 100 o safleoedd yn Sir Benfro, de Ceredigion a gorllewin Sir Gaerfyrddin. Argraffiad newydd.


THE simple solution for eBay sellers.
---
More from this collection