The Vale of Rheidol Railway
Slough Estates Railway
Regular price
£24.95
£0.00
Tax included.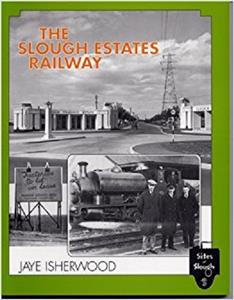 Click image to enlarge
A much enlarged book compared to the original of the same title from this publisher which tells the complete story of how a government vehicle depot with its origins in the turmoil of the First World War became the prototype of a new concept - the trading estate. This is an unusual book in that it covers many themes, commerce and railway communications predominate but the reader also gets more than a glimpse of all aspects of life on the site, including architecture, social history, the A4 and some very well known brand names. The quality and variety of the numerous photographs are first class - this is a singular and stylish book which will appeal to the enthusiast and interested "lay" reader alike.
168 pages softback


The complete eBay Selling Solution.
---
More from this collection