The Vale of Rheidol Railway
Stations & Structures of the Settle & Carlisle Railway ian Allen
Regular price
£17.00
£0.00
Tax included.
Stations & Structures of the Settle & Carlisle Railway ian Allen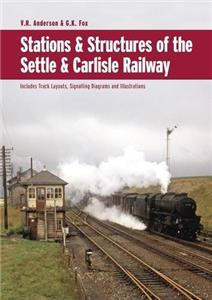 Click image to enlarge
Constructed almost by accident as a result of railway politics in the late 1860s - the London & North Western Railway refused to allow the Midland Railway access to Carlisle via the Sedburgh route - the Settle and Carlisle line was the last of the great British main lines to be built by traditional methods. With its numerous bridges - including the famous viaduct at Ribblehead - and tunnels, the line was a masterpiece of Victorian engineering.
Under both the Midland Railway and the LMS, the route saw express Anglo-Scottish services and these continued into the BR era. However, rationalisation and the withdrawal of local passenger services brought the line's future into doubt and it was only a concerted campaign among locals and enthusiasts that resulted in final closure being averted. Few lines have captured the public imagination as much as the Settle and Carlisle. Numerous books, papers and articles have been written on the subject, but none has provided a trult sequential survey of the line. This study rectifies that omission and incorporates much material from official sources and railway recordsd to provide a comprehensive survey of the stations and structures of the route.Included are maps, diagrams and plans of the track layouts at the stations, junctions and sidings, together with signalling diagrams and detailed line drawings of the structures. In addition, the authors have included a wide selection of photographs covering station buildings, major viaducts and a representative selection of the many bridges. 
. 172pp s/back Slight edging on back cover hence reduced pruice (£25 RRP)


THE simple solution for eBay sellers.
---
More from this collection