The Vale of Rheidol Railway
Swansea City supporters trust from graveyard to ambition
Regular price
£9.10
£0.00
Tax included.
Swansea City supporters trust from graveyard to ambition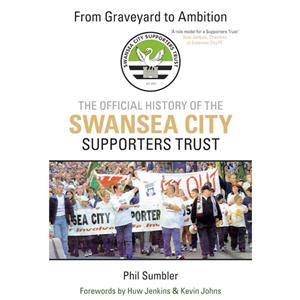 Click image to enlarge
It was Dylan Thomas that described Swansea once as 'The Graveyard of Ambition', but back in 2001, a small group of supporters discussed the possibility of forming a supporters' trust. Just three months later that group was thrust to the forefront of a battle to save a football club that had for so long toiled in the lower reaches of the Football League. Now, just twelve years later, the club is established in the Premier League and is competing in Europe. From Graveyard to Ambition: The Official History of the Swansea City Supporters' Trust tells a remarkable story of a football club and fans who stood up to be counted and are now one of the most admired clubs in European football.


THE simple solution for eBay sellers.
---
More from this collection